Þórdís Erla Zoega



Þórdís Erla Zoëga er myndlistarkona, búsett á Íslandi. Hún er með BFA gráðu úr Audio Visual deild Gerrit Rietveld Academy í Amsterdam, þar sem hún stundaði nám á árunum 2008–2012. Árið 2017 útskrifaðist hún með diplómu í vefþróun úr Vefskólanum. Hún hefur sýnt víða; t.d. Amsterdam, Stokkhólmi, Berlín, Basel og ­Tékklandi. Á Íslandi hefur hún unnið verk fyrir Listahátíð í Reykjavík, Gerðarsafn, Konsúlat Hótel, og Íslenska Dansflokkinn, auk þess sem hún hefur sýnt í D-sal Hafnarhússins.

"Verk mín eru unnin í ýmsa miðla og eru spunnin út frá hugmyndum um nánd, samhverfu og jafnvægi. Í þeim legg ég áherslu á misskynjun augans sem undirstrika að ekki er allt sem sýnist.­ ­

­Í verkunum renna raunheimur og gerviheimur saman í eitt. Í sameiningu mynda þeir draumkennda veröld, þar sem allt virðist fallegra en áður og lifir að eilífu í plastinu. Fyrir einkasýningu mína í Þulu tefli ég saman litbreytingum og samhverfu með notkun plexíverka og vínylmottna. Þær mynda stóra innsetningu þar sem skynjun og samspil ráða ferðinni.

Þórdís Erla Zoëga is an artist currently living and working in Iceland. She has a BFA degree from the Audio Visual department in Gerrit Rietvel Academy in Amserdam, where she graduated in 2012. In 2017 she graduated with a diploma in web design from Vefskólinn. Her work has been exhibited in Amsterdam, Stockholm, Berlin, Basil and the Czech Republic. In Iceland she has worked for Reykjavik Art Festival, Gerðarsafn, Konsúlat Hótel and Iceland Dance Company. Her work has also been showcased in the D-hall of the Reykjavik Art Museum.

"My artworks are created from many different mediums and are formed from ideas of intimacy, symmetry and balance. I focus on the deception of our eyes, underlining that not everything is as it seems. In my pieces the real world and the artificial world melt into one. Together they create a dream like world, where everything seems more beautiful than before and lives for ever, in plastic. For my solo exhibition in Þula, I match the colour spectrum with symmetry by using work made from plexiglass and vinyl. This creates an installation where sensory and interplay take us on a journey."



Work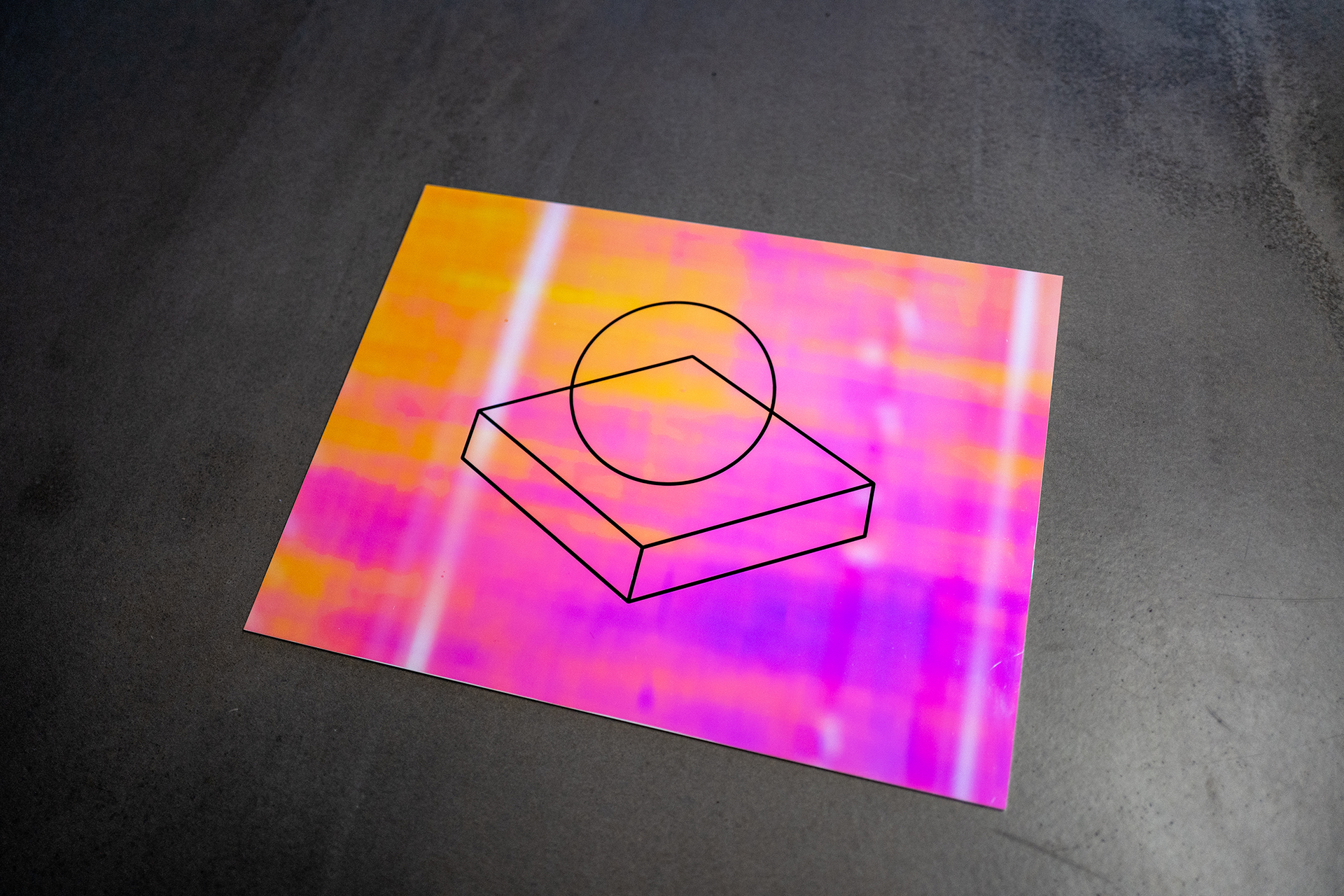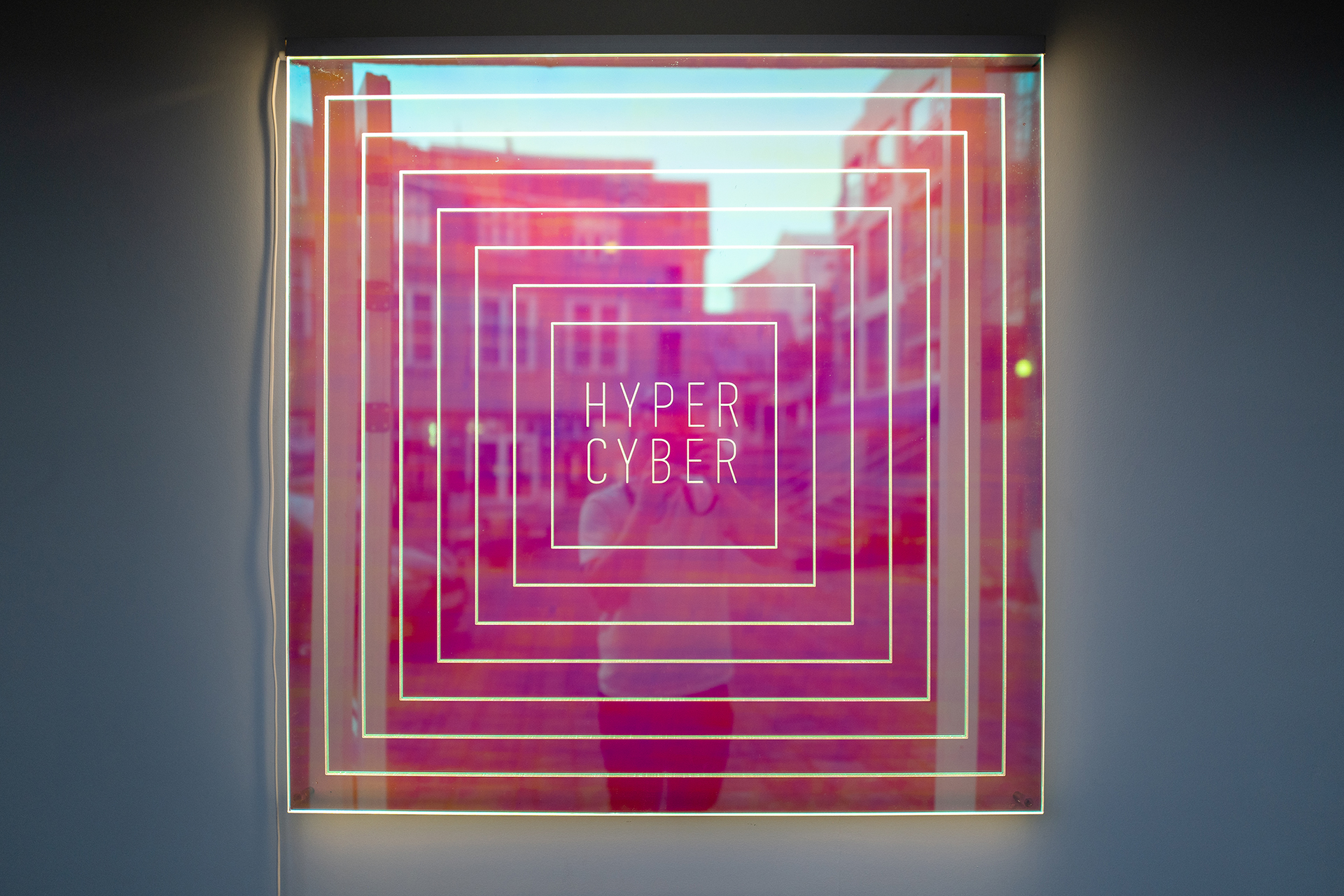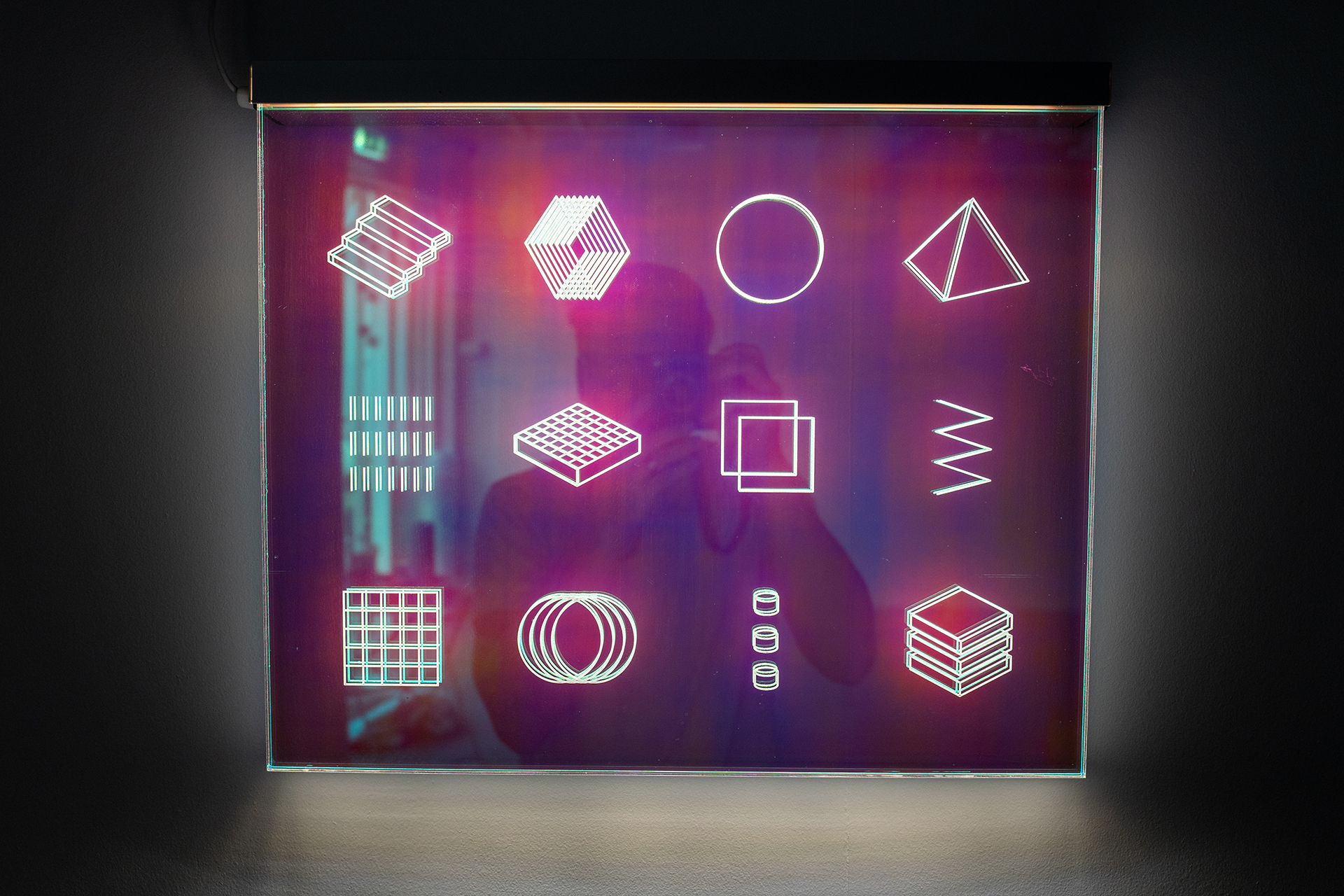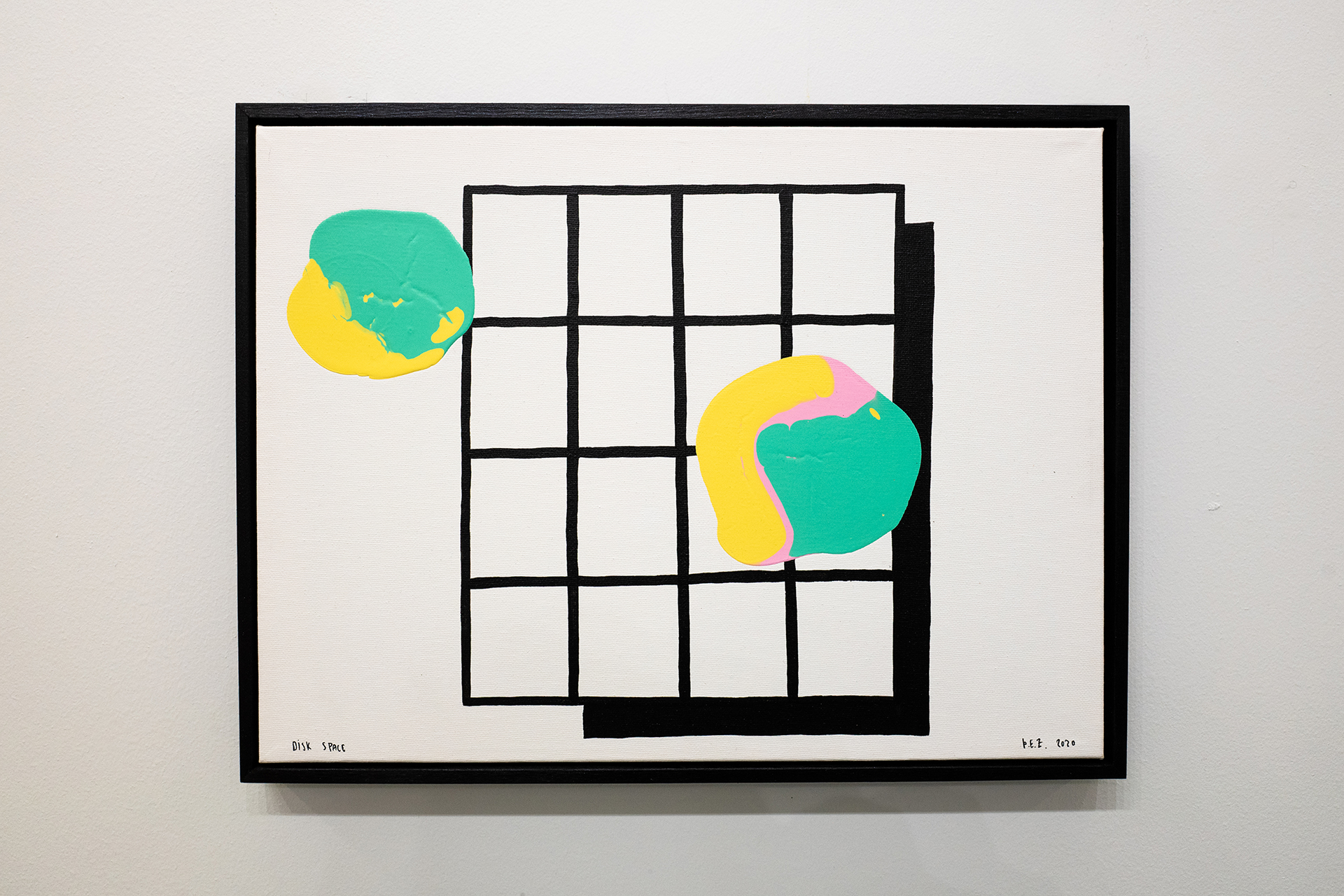 Hyper Cyber

29.08—13.09 2020